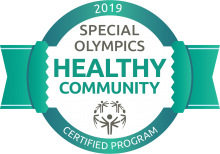 September 2020, Special Olympics Prince Edward Island receives the Highest Distinction as a Healthy Community through Special Olympics International for a second consecutive year.
Special Olympics is the largest sporting organization in the world for people with intellectual disabilities (ID) creating a world where people with ID have the opportunity to be healthy. Today it was announced that Special Olympics Prince Edward Island is being recognized as a Healthy Community -- one of 45 locations worldwide to receive the Healthy Community distinction that denotes a year-round focus on advancing the health of people with intellectual disabilities.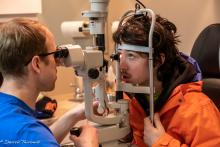 Now in its 8th year, the Special Olympics Healthy Communities initiative continues to improve health and wellness for people with intellectual disabilities around the world. Since 2012, Tom Golisano and the Golisano Foundation, have committed over $37 million to Special Olympics global health programming to train health professionals, provide year-round access to health care for people with intellectual disabilities, conduct free health screenings, empower self-advocates, and engage partners like universities and community-based healthcare organizations.
So far, the Healthy Communities recognition program has been activated in 66 countries, including 4 Canadian provinces, and has made significant advancements in increasing access to inclusive health, fitness and wellness programs for people with intellectual disabilities in the communities in which they live.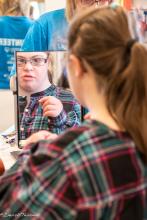 "Now, more than ever before, the health of our athletes and others with intellectual disabilities cannot be left behind," said Dr. Alicia Bazzano, Special Olympics Chief Health Officer. "I am so incredibly proud of the work that Special Olympics Prince Edward Island is doing to ensure that our athletes are healthy, that healthcare providers are able to provide quality care, and that communities are inclusive of people with ID."
Locally, Special Olympics PEI has made tremendous progress in its priority areas which include increasing health and wellness programming, providing Healthy Athlete screenings, assisting with follow-up care referrals, engaging health care providers and identifying partners to support and sustain the project beyond 2021. This past year we have seen 33% of our Island athletes participating in weekly health & wellness programs and we completed 178 screenings, in 5 separate disciplines, with 100% of our local referrals having a place to go for follow-up care.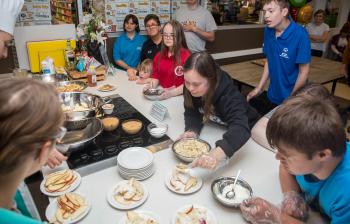 SOPEI was the first in Canada to offer the Healthy Athlete screening, MedFest, in 2015 - a complete sports physical for athletes. In the past 5 years, SOPEI has conducted 858 Healthy Athlete screenings involving 7 discipline areas. These screenings are offered at no cost to the athlete or their families, so that no one is left on the sidelines due to financial barriers. Along with the screenings, customized supplies or equipment are also being provided - 114 prescribed eye glasses have been provided based on Opening Eyes screening results. SOPEI now has 4 qualified Clinical Directors (Medfest, Strong Minds, FunFitness, Health Promotion) residing on the island and looks to continue building the network of experts connected to the Health field.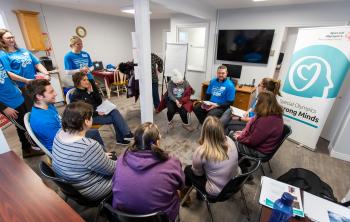 "We are delighted to receive this recognition upon completing our second year of this three year grant. The funding will be used to enhance health programming and support Special Olympics PEI's commitment to health education and promotion for all Islanders with an intellectual disability." said Kristen MacDonald, Engagement Specialist – Healthy Communities for Special Olympics PEI. "These screenings provide an opportunity to bring together people with an intellectual disability with health experts and volunteers, creating quick paths to friendships and greater understanding
The vision of Special Olympics for its health program, made possible by the Golisano Foundation, is to create a world where people with intellectual disabilities have the same opportunities and access to health care as people without intellectual disabilities. The experience of Special Olympics in identifying and addressing the unmet health needs of people with intellectual disabilities has revealed the myriad of complex barriers to health faced by this population. Barriers to this vision include lack of access to quality health care, education, and resources.
About Special Olympics Prince Edward Island
Established in 1987, the PEI chapter of this international movement is dedicated to enriching the lives of Islanders with an intellectual disability through the transformative power and joy of sport. This grassroots movement reaches beyond the sphere of sport to empower individuals, change attitudes and build communities. From two-year-olds to mature adults, over 660 athletes with an intellectual disability are registered in Special Olympics PEI's year-round programs across the province. They are supported by more than 220 volunteers. Special Olympics PEI wishes to acknowledge and thank Founding Partner, PEI Mutual Insurance Company.
For the latest information on Special Olympics PEI, follow us on Facebook, Twitter, and Instagram...@SpecialOPEI
For more information on Healthy Community Program contact: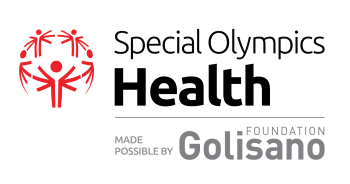 Matthew McNally
Special Olympics Program Director
Email: mmcnally@sopei.com
Phone: 902-368-8919