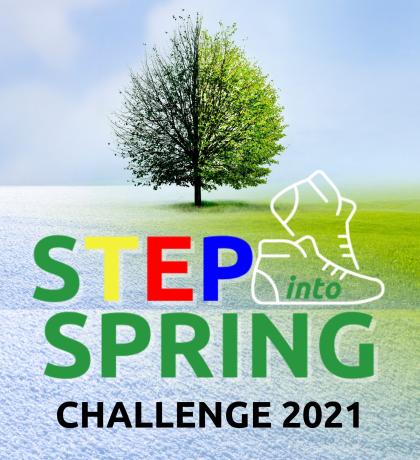 Challenge starts monday april 12 
ends sunday june 6 2021
Registration Closes March 12 2021
REGISTER HERE
Click edit Form on bottom right hand corner to open full screen
**Please note any Special Olympics Athlete registering from outside Newfoundland and Labrador will not receive a Challenge Kit.  All resources will be available below to follow along with the challenge at home.  Special Olympics Athletes from outside our chapter will only be able to take place in the Individual Competition Portion of this Challenge**
what is the step into spring challenge 2021?
An action packed eight (8) week virtual challenge where hundreds of Special Olympics Athletes throughout Newfoundland and Labrador will come together virtually to train, compete and showcase how they are are working hard to Stay Healthy, Stay Connected, Be Active and Be Prepared!  All athletes who register will receive a STEP into SPRING Challenge Kit! 
Athletes will complete activities in four (4) categories throughout the challenge.  They will also have an opportunity to compete as an individual and / or as a community club.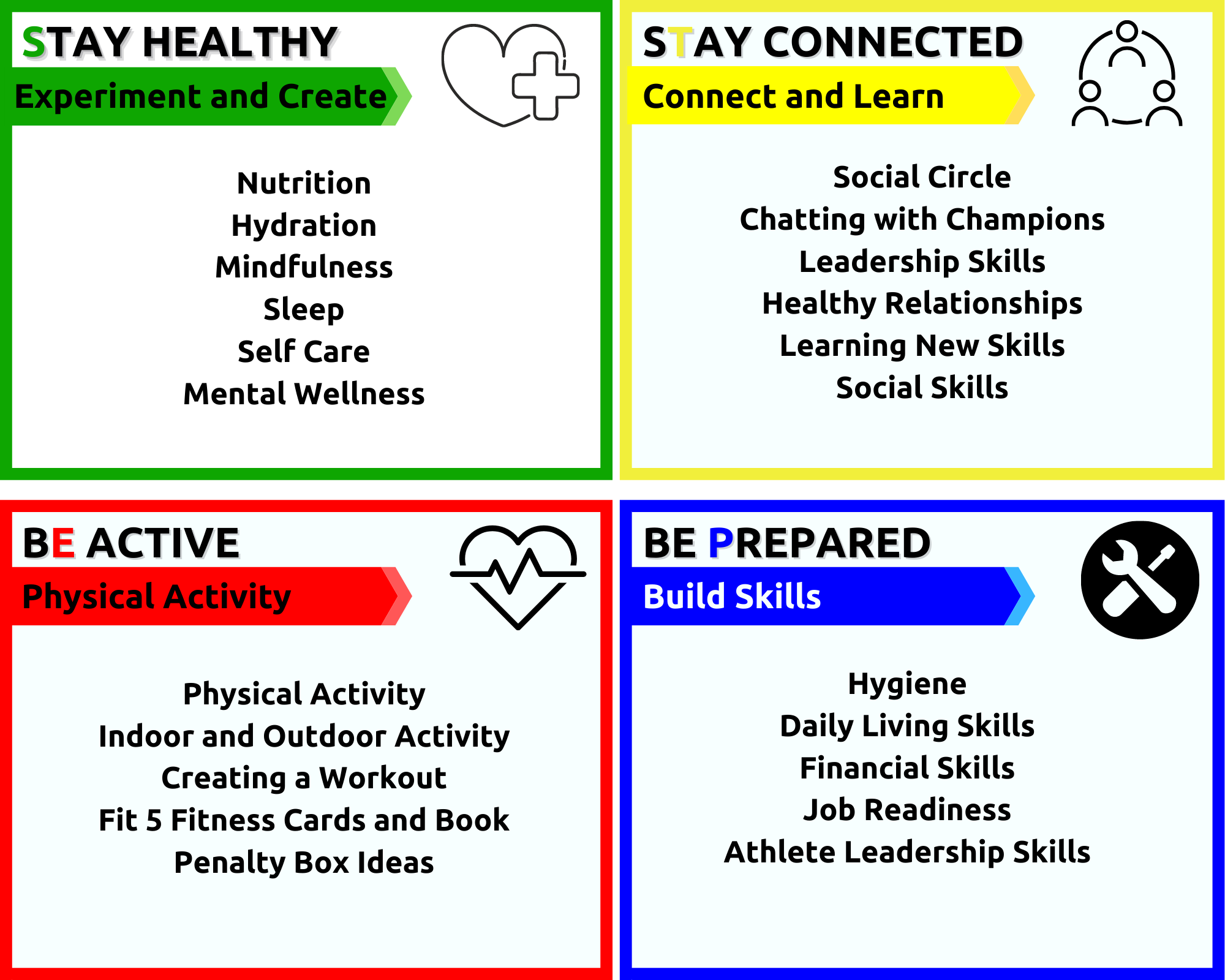 how does it work?
Athletes will receive a STEP into SPRING Book which will have the following;
Weekly Physical Activity Tracker Sheets
Bingo Cards
STEP Challenge Cards
Athletes select their Physical Activity Level and aim to reach that goal each week throughout the challenge.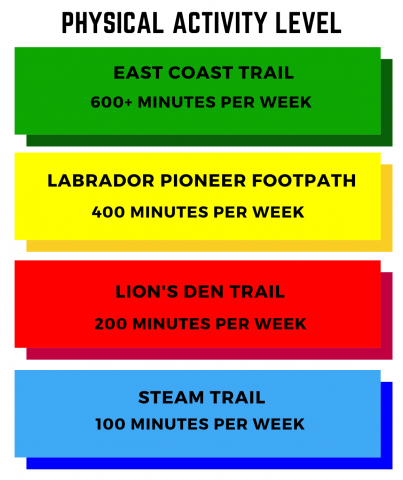 Athletes can also try a variety of other activities through Bingo Cards and STEP Challenge Cards to earn points and further challenge themselves. 
How to earn points?
Weekly Physical Activity Challenge - Each week an athlete reaches their goal they earn 100 Points
Bingo Cards - Each square an athletes completes, in an pattern is 2 Points (Maximum of 50 Points per card)
STEP Challenge Card = Each section on the card an athlete completes is 25 Points (Maximum of 50 Points per Challenge Card)
Every 2nd Sunday, Athletes or their caregivers will use the Self Reporting Points Form to submit the points they have earned during that time!  Special Olympics NL will tally the points for each individual athlete and for the community club to showcase on the leaderboard below.
INSERT SELF REPORTING POINTS FORM HERE - STAY TUNED
Each athlete will receive a Custom Special Olympics NL Coin for participating in the challenge and community clubs will receive a certificate showing where they placed in the Club Competition.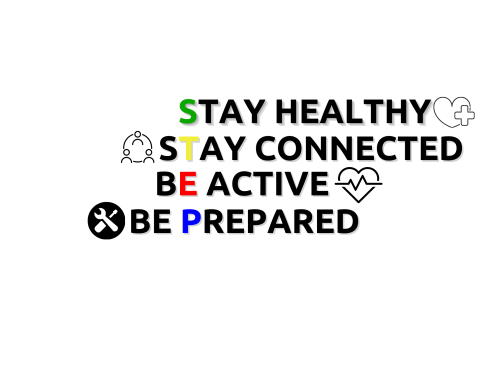 Thank you to the Government of Canada for your support of this amazing program!

CALENDAR OF ACTIVITIES
Check back for details about online activities
STEP into SPRING COMPETITION LEADER BOARD
Leaderboard will be updated every other Monday throughout the challenge
INDIVIDUAL COMPETITION

Leaderboard will be posted here once challenge begins

CLUB COMPETITION 

 

 
 
athlete resources
Check back for more up to date details
ATHLETE BOOK 

FIT 5 RESOURCES

PRIVATE FACEBOOK GROUP

 

BINGO & CHALLENGE CARD

BINGO & CHALLENGE CARD

BINGO & CHALLENGE  CARD

BINGO & CHALLENGE CARD

PENALY BOX WORKOUT IDEAS

COACH RESOURCES

COACH GUIDE

 

 

8 WEEK PHYSICAL ACTIVITY TRACKER

 
 
 
 
 
 online sessions
All Online session information posted below!  You MUST SIGN UP for any Zoom Sessions being offered!
1% BETTER EVERY DAY - STRENGTH & CONDITIONING SERIES with Steve Topham

Check back for details

CHATTING WITH CHAMPIONS!

Check back for details

 

SOCIAL CIRCLE 

Check back for details

ATHLETE LEADERSHIP WORKSHOPS

Social Media 101

Video/Photography 101

Athletes Becoming Reporters

Dollars and Cents

Financial Literacy

 

Check back for details

ADDITIONAL SESSIONS

Check back for details