Dealers make a difference for Special Olympics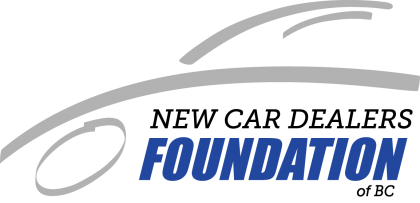 Since 1984, the New Car Dealers Association of BC has been committed to supporting Special Olympics BC through the New Car Dealers Foundation of BC. These dedicated supporters contribute to the empowerment, health, and skill development of our athletes through several important initiatives.
The 2020 New Car Dealers Foundation / Special Olympics BC Auction ran from September 18 to 24 and featured more than 250 exciting items donated by New Car Dealers members and supporters to benefit Special Olympics BC and the New Car Dealers Foundation of BC. The headline prize was a 2020 Honda Civic DX Sedan, which was generously donated by BC Honda Dealers. The event also included other unique and sought-after items in automotive, business, food, lifestyle, media, sport, travel, and wine.
The 2019 auction raised more than $178,000, bringing the three-decade total to nearly $5.1 million in support of SOBC and the work of the New Car Dealers Foundation. The New Car Dealers' dedication to raising funds and awareness for Special Olympics is deeply appreciated.
Special thanks to BC Honda Dealers for donating a vehicle to the event! We are also very grateful to the dealers, companies, and individuals who donated cash or auction items!
Read about some of the inspiring new car dealers who support SOBC: