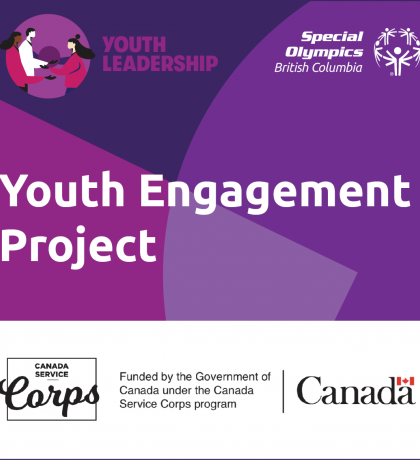 The inspiring volunteer leaders in Special Olympics BC's Youth Engagement Project have been hard at work! They are creating incredible opportunities for athletes all over the province!
With the support of the Government of Canada under the Canada Service Corps program, the Youth Engagement Project volunteers are running initiatives to help Special Olympics athletes and their communities.
Several of these volunteers are building amazing resources to help athletes with their sport skills and health. Others are leading awareness campaigns that will build important inclusion and respect for people with intellectual disabilities.
In the coming weeks, we will introduce you to all of their projects and ways to get involved! First up, please meet:
The SOBC Virtual Camp created by Abbotsford's Ivneet Lidder and Kabir Dhaliwal! Their great weekly videos offer basketball training and nutrition education. Train and learn with them
The Lifelong Learning Platform created by Surrey's Pavneet Kalsi! There will be three interactive Zoom sessions open to all SOBC athletes, parents, coaches, and volunteers. The sessions will have conversations with nutrition experts and physiotherapists. The first session on nutrition is coming up on February 11! Register here