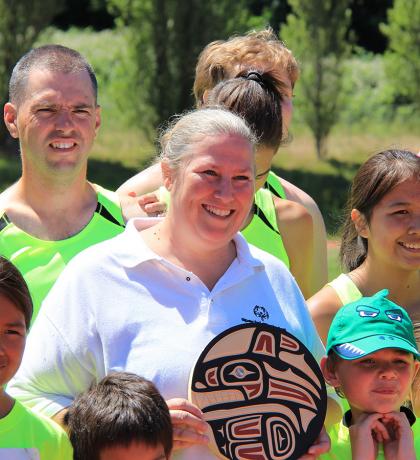 We're very pleased to congratulate and celebrate Special Olympics BC members who have been recognized so far in 2020 with awards for their significant contributions to Special Olympics, sport, and community!
We are delighted to congratulate SOBC – Nanaimo's Angela Behn as the deserving winner of the City of Nanaimo's Grassroots Coach of the Year award! This recognition is part of the municipality's 15th Nanaimo Sport Achievement Awards. Throughout her 33 years as a Special Olympics coach in several different sports, Behn has empowered many athletes to experience the joy of achieving personal bests, exceeding expectations, and turning the spotlight on their abilities.  
Behn brings extensive experience in sport, education, coaching, and Special Olympics to the table, and yet she never stops seeking ways to increase knowledge, tools, and techniques available to both athletes and coaches, in order to benefit and enrich athletes' lives through sport and beyond. She was also the deserving winner of the 2019 Special Olympics Canada Female Coach of the Year title and SOBC Howard Carter Award.
Micheal Rouault, a fifth-year member of Thompson Rivers University WolfPack men's basketball team, has received the 2019-20 Ken Shields Community Service Award. This honour is awarded by U SPORTS, Canada's national body for university sport, to the men's basketball player who excels on the court, in the classroom, and the community.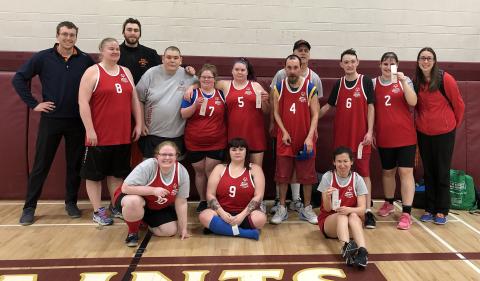 Rouault is an all-star on the court, but shines even brighter when he gets involved in his hometown. "It is great giving back and spending time in the community," Rouault says. "My brothers and sister-in-law are involved in Special Olympics. It is nice when I get a chance to come and help out and coach for a little bit."
Rouault is a valued supporter of Special Olympics and his efforts over the years have proven him to be a champion of changing lives through sport. He lends his experience to the SOBC – Vernon basketball program when he visits, and also helps student-athletes with their studies as a leader of the WolfPack's PACE program.  
Congratulations to these deserving winners, and to all of the members of the SOBC family who have been recognized in their own communities! We love to hear about and celebrate your achievements – please forward stories to jknowles@specialolympics.bc.ca.