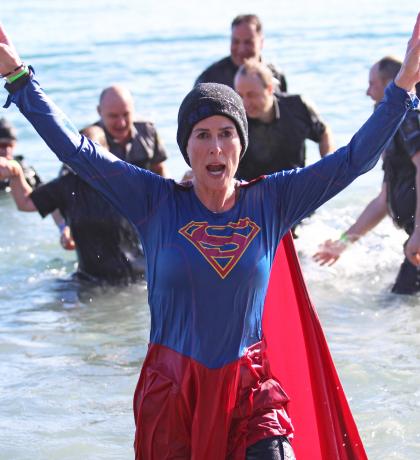 Experience thrills and chills with the Polar Plunge for Special Olympics BC!
The Vancouver Island Polar Plunge for SOBC will hit the icy waves of Willows Beach on February 16 and the Vancouver Polar Plunge for SOBC presented by Westminster Savings Credit Union will make a splash at Kitsilano Beach on March 7.
At these events, you can enjoy all the pre-Plunge festivities – including law enforcement vehicle displays, on-stage entertainment, and tasty treats and beverages. When it is time to get freezin' for a reason, join other fun-loving Plungers to laugh, splash, and charge into the chilly water.
>> Learn more