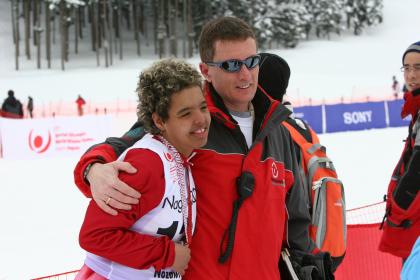 Learn to coach
Becoming a coach with Special Olympics has many rewards. Along the way, we are always here to help. Our training programs are designed to ensure that you are able to meet the needs of any athlete involved in our organization with both confidence and skill.
Special Olympics Canada sees our volunteers coaching in two main areas; those that are preparing athletes for Provincial/Territorial, National and World Games, and those who will work with athletes in their community who wish to be active for life.
For this reason, we provide coach education that focuses on reaching the potential of both athletes and coaches in these two sporting areas.
To receive sport technical knowledge, a Special Olympics coach must also participate in the sport-specific workshop. These workshops provide the necessary knowledge in order to coach the technical aspects of the sport.
Special Olympics Canada does not run workshops pertaining to the technical aspects of Special Olympics sports. This is accomplished through our partnerships with national sport organizations (NSOs) and provincial/territorial sport organizations (P/TSOs).
Training requirements
Coaching Young Athletes
SO Coaching Young Athletes Workshop
Fundamental Movement Skills Workshop
Community Sport – Ongoing Participation
SO Community Sport – Ongoing Workshop
Competition – Introduction
SO Competition – Introduction Workshop

In the new NCCP, a coach is described as:
In Training – when a coach has completed some of the required training for a context;
Trained – when a coach has completed all required training for a context;
Certified – when a coach has completed all evaluation requirements for a context.
To check your certification status, please visit coach.ca, the official website of the Coaching Association of Canada.
Floor Hockey Module
As mentioned, Special Olympics Canada only provides coach education relating to coaching athletes with an intellectual disability and relies on coaches to get their sport-specific knowledge from the governing body of the appropriate sport. However, there is no recognized national sport organization for Floor Hockey, so we undertook the process to develop a sport-specific module to fill the void. This module can be taken as a stand-alone course or it may be combined with either the SOC Community Sport-Ongoing or Competition-Introduction course. This half-day workshop focuses on:
the appropriate attire and equipment to be worn for floor hockey practices and games;
how to plan floor hockey practices;
the basic skills of floor hockey;
the rules of floor hockey.
In addition, Special Olympics Canada has produced a series of floor hockey coaching videos to assist coaches in teaching the following skills: stickhandling, passing, shooting, face-offs, defence and transitions. Links to these videos can be found in the resources section here.
For more information about training, certification, and applying to become a Special Olympics coach, please visit the FAQ for coaches and officials or the Resources for coaches and officials page.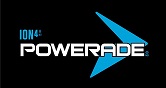 Special Olympics Canada would like to thank Coca-Cola for it's generous fundraising support of this section of the website.