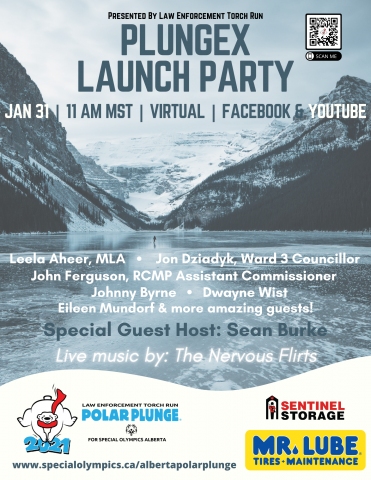 We are hosting a Virtual Launch Party to kick off our 10th anniversary in a big way!
The Nervous Flirts will be rocking and rolling our live band for the party, we will have guest speakers including Minister Leela Aheer, SOA-Red Deer athlete, Eileen Mundorf, and many other amazing guests. 
96.3 The Breeze radio personality, Sean Burke, will be our host-with-the-most!
It all happens on Jan 31st at 11 a.m. MT via Facebook and YouTube for everyone to tune in. 
No sweat if you miss it - we'll record it, and you can get all caught up later!