Charge into the chilly waters off beautiful Kitsilano Beach at the 2020 Vancouver Polar Plunge for Special Olympics BC presented by Westminster Savings Credit Union! This exciting event raises funds and awareness for SOBC's empowering year-round sport, youth, and health programs for individuals with intellectual disabilities.
Where: West end of Kitsilano Beach, Vancouver
When: 10 a.m. on Saturday, March 7, 2020
The Vancouver Polar Plunge will include a colourful costume contest, law enforcement operations vehicles on display, and plenty of prizes and giveaways. You can be part of the fun by raising a minimum of $75 ($50 for students). Plungers can register as an individual or part of a team. 
Register for the Vancouver Polar Plunge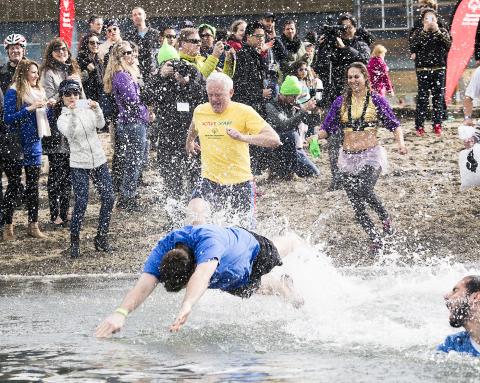 Incentives and prizes
Participants will receive awesome Polar Plunge gear, access to pre-Plunge festivities, opportunities to win cool prizes, and so much more! 
Check out 2020 Polar Plunge incentives and prizes
Volunteer
Too chicken to get chilly? You can support the Vancouver Polar Plunge as a volunteer! Contact SOBC Fundraising Coordinator Meg Ishida at mishida@specialolympics.bc.ca for more information.
Sponsors
We are very grateful to our Vancouver Polar Plunge sponsors! For information about sponsorship opportunities, please contact SOBC Fund Development Manager & LETR Liaison Charlotte Taylor at ctaylor@specialolympics.bc.ca.

Presenting Sponsor
 
VIP Warming Tent Sponsor
Event Sponsor
Media Sponsors
In support of