Learn more about registering as an athlete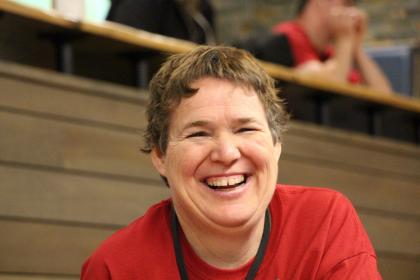 Information for New Athletes
On behalf of Special Olympics PEI, thank you for your interest, and welcome to our organization! 
Special Olympics is more than an event - Special Olympics PEI delivers year-round world-class sport programs to individuals with an intellectual disability daily in communities across the Island.  We currently have over 600 athletes participating in over 100 sports program across Prince Edward Island, and we are growing more every year!
Special Olympics PEI offers community and competitive sport programs, giving athletes the opportunity to train year-round and compete at games held regionally, provincially, nationally, and internationally. We also offer programs for young athletes to build a foundation for future participation in our adult programs.
Join Today!
To register, please CLICK HERE for updated Registration Processes and Resources. The annual $20 fee will be waived for all participants for the 2020-21 program year. There may be and additional fee for Ice Sports ($75/sport) and Bowling (Weekly Lane Fees).
If you have any questions or concerns, or if you would like additional information, please call the Special Olympics PEI office at 902-368-8919 or email sopei@sopei.com.