Volunteers will teach athletes the steps to popular songs!  This group will focus on having fun, staying connected, positive, and active!  The volunteers will walk the athletes through the steps, breaking them down as needed.  Then the athletes will get a chance to listen to the song and show case their newly learned moves!
EQUIPMENT:
Comfortable Clothing (Gym Clothes)
Quiet Area to dance!  You should be able to put both hands out on your side and swing around in a full circle without touching any surfaces, this will allow you to have enough room to dance safely!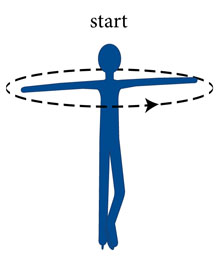 A Smartphone, Tablet or Computer to use Zoom!
If you need any help during the session you can ask your caregiver near by, raise you hand, or type in the chat box during the session!
Space is limited (Only 20 Participants per session)
#SOHealthyAtHome #StayActive #StayPositive #StayConnected